Let the professionals at Tysons Auto Specialties provide you with their premium BG Battery Service
When temperatures dive after a few warming days, the last thing you want is a dead battery. Not only is it inconvenient, but, in some cases, it can be life-threatening.
Corrosion can accumulate around battery posts and can create a path for your electrical charge to drain from the battery.
Our BG Battery Service:
Removes all corrosion
Cleans battery posts and cables
Installed terminal protectors to insulate posts from the battery case
Applies a special sealer for on-going protection
Our mechanics will also inspect your battery for any signs of defect such as leaks, bulges, cracks or other damage.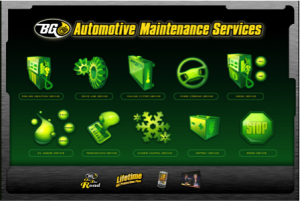 Click on the picture above and then click on the battery icon for a brief video on this service.
Batteries won't last forever, but you can extend the life of your battery by using BG Battery Service from Tysons Auto Specialties.